Main content starts here, tab to start navigating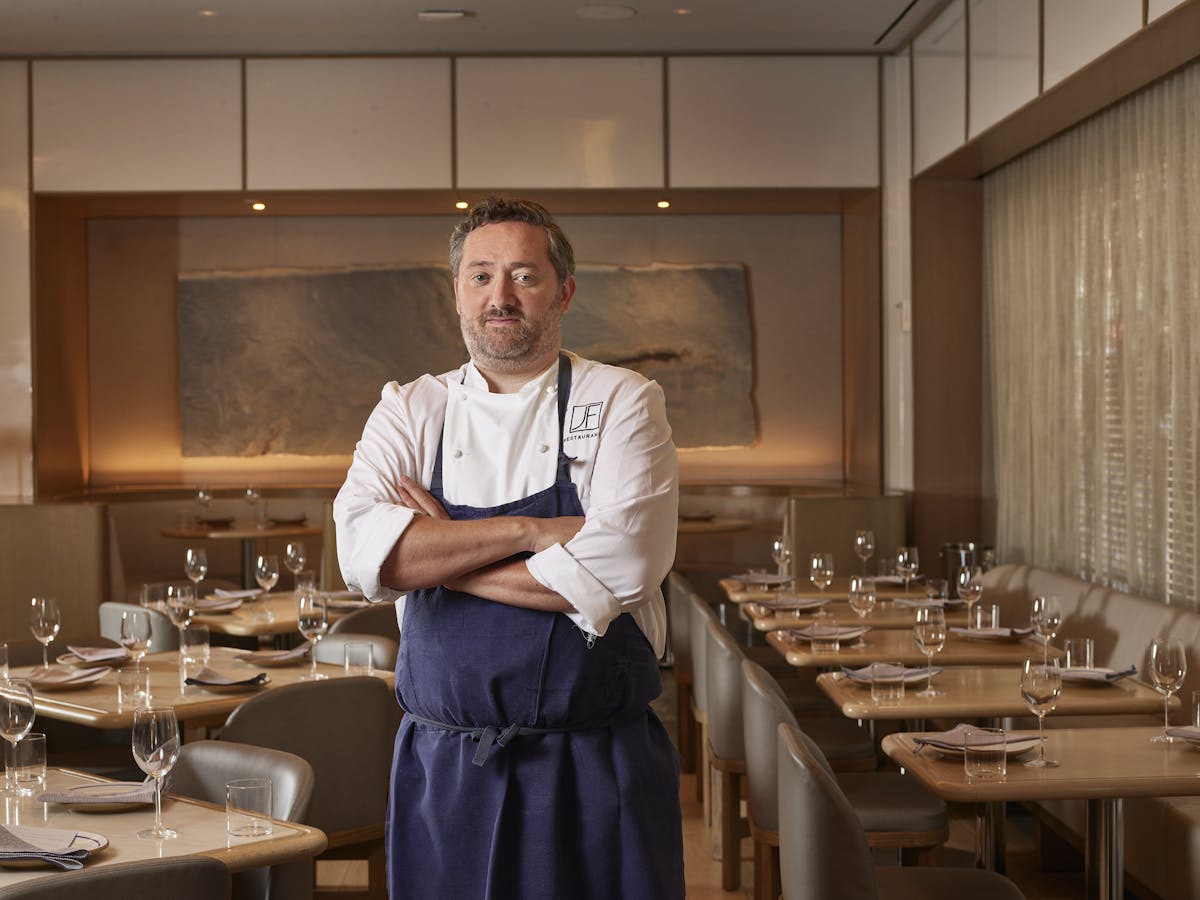 Andrew Minitelli
Executive Chef
Before embarking on a professional hospitality career, Chef Andrew Minitelli spent his childhood at his uncle's pizzeria & Italian ice shop in New Jersey. His first memories are of his grandfather teaching him to make pizza boxes and shape pizza dough. It was experiences like these, and many more, that influenced his future path to professional kitchens.
Chef Andrew attended Seton Hall University, followed by the French Culinary Institute in Manhattan where he immersed himself in the art of cuisine. After graduation, he continued to learn in the culinary mecca that is New York City. He began as a line cook at Osteria Morini SoHo and worked his way to Chef de Cuisine after four years, leading the kitchen while overseeing 200-250 daily covers. Amidst creating defining dishes and working with the wine director to build pairing menus, he was invited to cook for the Bronx Letters Foundation Fundraiser and one of his dishes was featured in Thrillist's 'Top 25 Italian Restaurants in America.' Soon after he was asked to be the opening Chef for Osteria Morini Long Island, where he was awarded three stars by Newsday in 2020.
After guiding the Long Island establishment through COVID, Chef Andrew knew there was nothing like working in a busy New York City restaurant. The combination of the pressure, energy, and lively atmosphere is intoxicating, maddening, and addicting all at the same time, and IRIS presented him this return opportunity.
Currently rooted in New York as the Executive Chef of IRIS, Chef Andrew is proud to be a part of a restaurant that spearheads ideas and techniques that transcend borders. At IRIS, they are inspired by what makes the Aegean Sea so special—the ingredients and styles of cuisine, wine, and spirits that have captivated the palates of global gourmands for centuries.
The innovative menu, inspired by Chef Fraser's Greek heritage and deep admiration for Turkish cuisine, suggests a sense of place while leaving room for imagination in flavor, texture and presentation. Working in tandem with Chef Fraser to bring his unique vision to the tables of Manhattan diners, Chef Andrew has skillfully interpreted the rich culinary history of Greece and Turkey while weaving in the context of New York City.